Expiration report
strawpoll.me
SSL certificate
---
strawpoll.me
has a valid SSL certificate.
It was created 2 weeks ago, and will expire in 2 months.
Domain
---
strawpoll.me
is registered.
It was created 12 years ago, and will expire in 6 months.
---
Monitor all of your SSL certificates in one place and get alerted of expirations
Sign up to haveibeenexpired.
Get started for free, with unlimited hosts.
Start for free. No credit card required.
---
Trusted by



We don't suffer from downtime due to an expired SSL certificate anymore.

haveibeenexpired solves a significant availability risk for my company.
There is no doubt this is the way to monitor SSL certificates.

Automatic host discovery puts my mind at ease - haveibeenexpired has future-proof monitoring.
Finally, a monitoring service that covers a gap in our automated SSL certificate provisioning.

We get actionable notifications from haveibeenexpired, no fluff!
We have reduced the management overhead and ensured our hosted critical production systems maintain their high availability goals.

haveibeenexpired has simplified the monitoring of our SSL certificate estate.
---
How it works
SSL certificate monitoring
haveibeenexpired continuously checks your live SSL certificates.
Set up once, and get notified before expiration or upon renewal. Simple.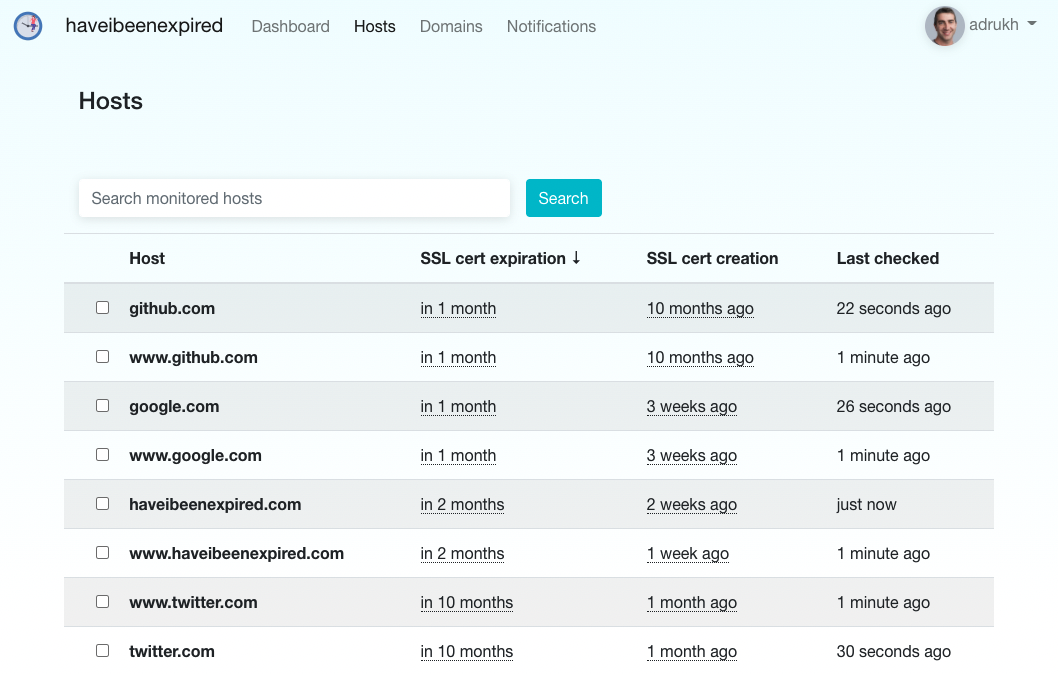 Automatic certificate discovery
We use Certificate Transparency to find all the hosts that need to be checked.
Add your domains, and we will automatically pick up new hosts as they get created.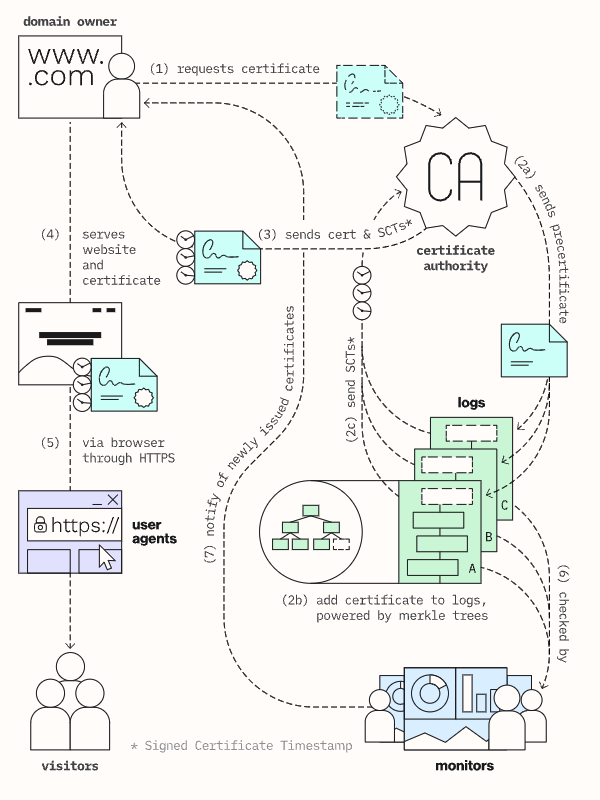 Timely notifications
Slack, Discord and other webhook notifications keep your team alerted of upcoming expirations plus confirmation of certficate renewals.
Configurable notification thresholds allow you to get notified at the right time.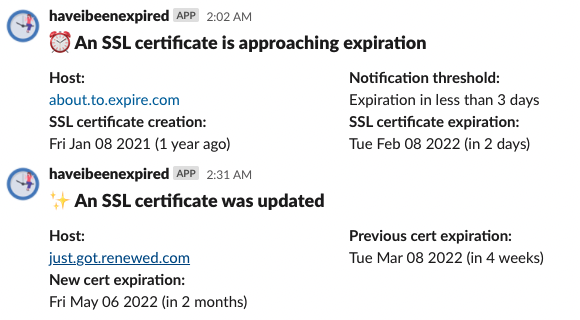 ---
Pricing
Free
$0

/ month
Unlimited domains and hosts
Throttled detection of new hosts
Up to 100 daily SSL checks
Webhook notifications
Regular support
Pro
$10

/ month
Unlimited domains and hosts
Unlimited detection of new hosts
Unlimited SSL checks
Webhook notifications
Priority support